Gutters
Gutters on a home or business are vital and work to remove standing water from the roof, especially flat roofs, while channeling the water away from the building into the sewer system, rain barrel, or other safe location. Broken or missing gutters can result in the potential for damage to the roof and the potential for damage to the foundation. Unfortunately, home and business owners often don't think about their gutters until there is an issue.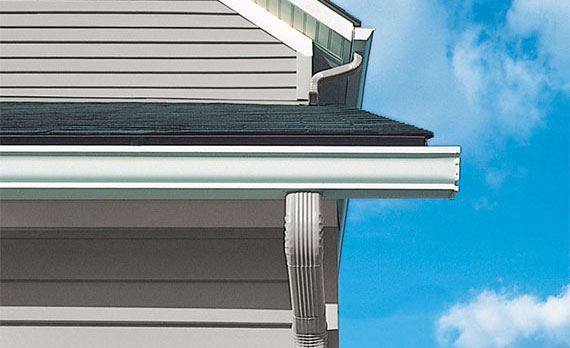 Gutter Inspections
There are times when you think there may be something wrong with your gutters. A gutter inspection can help you determine what's going on with your gutters and should be your first step in getting to the bottom of the issue. They may only require a good cleaning. On the other hand, you may find that your gutters need repair or replacement. An inspection is the best option to ensure that your gutters are ready to tackle everything that the weather throws at them throughout the year.
Cleaning Gutters
Ideally, gutters should be cleaned at least once a year. If you live on a heavily wooded lot, you may need your gutters cleaned more often. Over time, leaves, branches, dirt, and other debris can fall into them. This material can build up until it creates a blockage in your gutters. You may notice when it rains that the water is flowing over the edge of your gutter or that it's not flowing inside of the downspout. When it's not raining, you may see sticks and other items poking out of the top of your gutters. Often, when you notice these signs, your gutters need to be thoroughly cleaned. A cleaning will get your gutters working correctly for the next rainstorm or snowfall thaw.
Gutter Repair
Sometimes, your gutters may look as though they aren't functioning correctly but only need a fix to get them working correctly again. Some common problems that can be repaired include sagging, blockages, wrong pitch, downspout issues, and missing or improperly placed splash blocks. The great news about a gutter repair is that it's often much less expensive than waiting so long that your gutters need to be wholly replaced.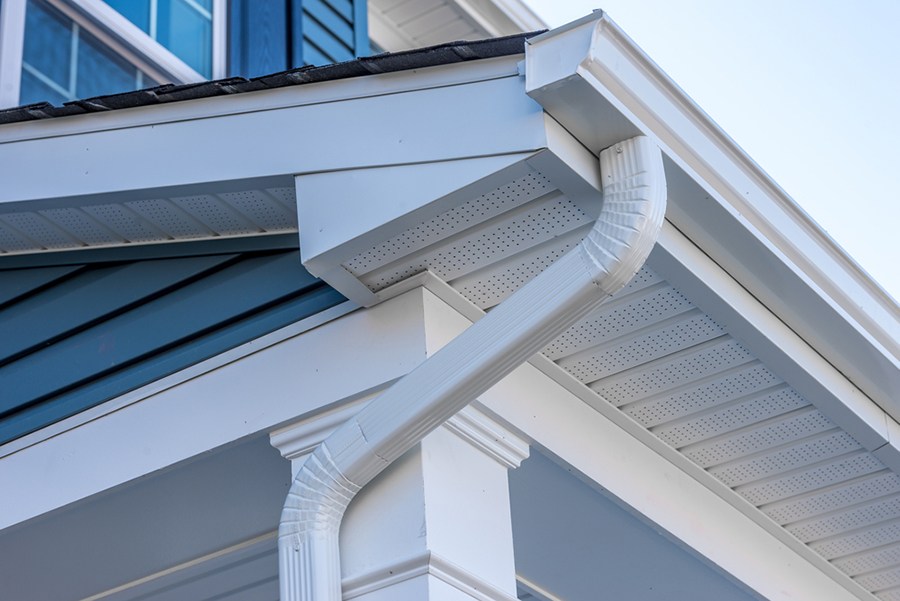 Installing New Gutters
If your gutters are falling down, missing parts, or in poor repair, it may mean that it's time for entirely new gutters to be installed. The good news is that there are a variety of gutters, including seamless gutters, which can help to reduce the potential for leaks over the years, and gutters that are enclosed, which often prevent the need for yearly cleaning as debris aren't able to flow into them with the water. In most circumstances, your new gutters are cut precisely to fit your home, so when they are installed, they are a perfect fit. In addition, the installation of new gutters by professionals means that you'll have gutters that fit your building correctly along with the right pitch, materials, and hanging method.
Are you concerned that the gutters on your home or business property where the gutters are no longer functioning correctly? Contact our experienced professionals today to learn more about what could be going wrong and how you can go about getting it fixed.